What we are
The Local Government Collaboration Portal is an initiative instigated by Bay of Plenty Local Authority Shared Services (BOPLASS), and our purpose is to accelerate growth of shared service strategies and projects throughout local government in New Zealand.
We want to connect passionate leaders in local government who wish to achieve more and spend less; know who is doing what shared projects; collaborate with others who have the same priorities for action; and inspire lifelong learning by advancing knowledge of those working in a public service context.
On this site, you'll find a range of case studies that demonstrate how to create and leverage partnerships that achieve outcomes more pragmatically, faster and cheaper than conventional processes.
We invite you to register and access our 'Project Room' portal – a gateway to a secure collaborative space for local government employees and their project partners to manage their projects.
If you'd like to know more please contact us.
Meet The Team
While many people in local government are responsible for the great outcomes reported in this site our team is responsible for providing a place to make contacts, work together and to tell the stories of the good work done.

Irena Bragg
Collaboration Portal Administrator, BOPLASS

Niki Tzirtzilakis
Company Administrator, BOPLASS

Charles Burns
Project Manager

Grant Probert
IT Manager, BOPLASS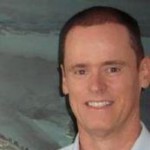 Stephen Boyle
Chief Executive, BOPLASS